Da Vinci Diamonds Online Slot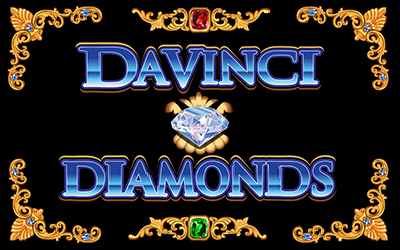 Play free demo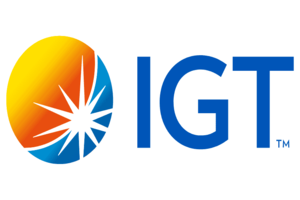 Da Vinci Diamonds Info
| | |
| --- | --- |
| Reels | 5 |
| Paylines | 20 |
| Min. Bet | 1 |
| Max. Bet | 30 |
| RTP | 94.94% |
Are you willing to try Da Vinci Diamonds but don't know where to begin? We've prepared a review with important playing tips. 
Da Vinci Diamonds by IGT is a 5-reel 3-row video slot by this provider. This slot machine is based on the pricy artworks of Leonardo Da Vinci. The game has a bet level of between £0.01 and £5.00 and 20 paylines. Read this review for more information.
The Da Vinci Diamonds Slot game is an IGT classic. This five reel super charged slot plays over twenty pay lines, with up to 300 free spins available it really is no wonder why Da Vinci Diamonds is still one of IGT's most popular slot games.
Spin the reels from as little as 1p up to £25 a line, players can win a 5000 coin jackpot if you achieve 5 DaVinci Diamonds symbols on a reel. If you fancy having a spin for free we have the IGT embedded game version for you to play here too.
In many people's opinion, IGT make the best slot games. With titles like Cleopatra, Rainbow Riches and Wolf Run already under their belt, what do they have to offer in the brick breaking stakes? Well, they came up with the game that started it all, the superb Da Vinci Diamonds. It arrived on the casino scene in 2008, immediately causing a stir with its innovative Tumbling Reels feature, becoming an overnight classic. Since then millions of action hungry slot jockeys all over the world have won countless money from its ornate, jewel-encrusted reels.
Da Vinci Diamonds is a classic five reel slot that plays over twenty pay-lines with fifteen stop spaces (the viewable section of each reel). When you hit the spin button however, the reels don't spin in the manner you'd expect from a 'normal' slot machine, with each symbol drifting down into its place. This is accompanied by some excellent slot music that uses minor keys to create an edgy tone that really suits the game well.
The Tumbling Reels Feature
Really, we should mention the most important feature of the Da Vinci Diamonds themed slot before we talk about graphics or bonus games and that's the patented Tumbling Reels feature. When you score in any combination line win on Da Vinci Diamonds, the symbols that make up that combination will explode allowing the symbols above to fall or 'tumble' into the empty spaces. Should these new symbols make new combinations, then the player will also be paid out on these wins too.
Da Vinci Diamonds Graphics
Graphically, the Da Vinci Diamonds casino slot also excites. It uses three main crystal types (ironically none of which is actually a diamond) in the form of rubies and emeralds, as the main reel symbols, alongside famous works of Da Vinci's including the universally known Mona Lisa. The game itself is set in a beautifully crafted background with coloured gemstones marking out each pay-line. In order for this casino slot to pay homage to the great artist of the renaissance, it really had to provide top visuals and that's exactly what you get with this well crafted gambling game.
The bonus game on Da Vinci Diamonds is a free spin type game, which is perfect for this kind of slot game as every spin gives you a chance to win more riches with the Tumbling Reels feature. In the ordinary reel game the bonus symbols only appear on the first three reels (and can also tumble in) and you'll need to stop all three in order to score six free spins to take onto the special free spin game reels.
The Free Spin Game
The free spin game takes place on specially jewel encrusted reels, featuring more wilds and more symbols than the normal reel game. On these special reels it's possible to hit four or five bonus symbols, adding to the number of free spins you've already got on the reels, up to a whopping maximum of three hundred free spins. In addition to this the game adds pearls, sapphires and new works of art to the reels, so that you can really get some big payouts from this feature.
Why We Love Da Vinci Diamonds
Da Vinci Diamonds represents the epitome of slot design, giving players a super fun reel game to play, although serious players may consider that most of the money in this game has been saved for those special win encrusted free spins. Many seasoned players will claim that the best way to play this slot game is to carefully balance the budget in order to make sure you spin your way onto the all important second screen game. Of course, like all slot games, novice players may prefer a 'take the money and run' approach which is perfect for any gambling game, including slots, as many a wise gambler will tell you; it's often best to leave when you're winning.
Da Vinci Diamonds is the slot game that truly captures the 'Renaissance man' spirit of the great artist Leonardo. It uses new technology in a clever and exciting way to reinvigorate the old slot game format, stealing ideas from the block breaking arcade classics like Tetris and Sega's Columns that we all used to love to play during the electric neon coated fun days of the 1990s.
Like many successful online slots of the moment, Da Vinci Diamonds started off life as a video cabinet slot in land based Las Vegas casinos, where it quickly became one of the favoured floor-filling machines right across the city that never sleeps.
It wasn't long after this that the slot was released as an online game, following its overnight success in the land-based gaming palaces. Moving from strength to strength, DaVinci Diamonds was an instant hit with internet slot jockeys, who took to the game like a fish to water. It became an even bigger hit as online players could intuitively tell how much wealth there must be stored in the game's Tumbling Reels feature, having been bought up on similar computer games only a decade before.
Important Features
When trying Da Vinci Diamonds at the casino, you can use its numerous features wisely and win hefty rewards. The tumbling feature is the most notable one in this IGT product. Instead of the symbols spinning, this tool makes them fall from above. The feature also replaces the winnings symbols with new symbols in a winning combination potentially leading to more wins. 
The Da Vinci Diamonds logo symbol is another important feature that gives huge wins. When there are 3, 4, or 5 of the symbols on the payline, your stake is multiplied 5x, 25x, and 250x respectively. The Free Spins Bonus feature is triggered when you get at least 3 bonus symbols on the first, second, or third reels. The number of free spins you get depends on the number of bonus symbols. 
Da Vinci Diamonds Mobile
Smartphones and Gaming
Nearly everyone with a bit of cash in the country has got a Smartphone these days. Whether it's one of the fast Google based Android models, or Apple's money-spinning, ultra-tech iPhones, these devices are the most modern way around to get on the web. They're not just about browsing either as you can get a number of cool apps that do all manner of functions on your phone.
Games like Angry Birds and Cut the Rope have almost superseded the big money titles on the Playstation 3 and X-Box 360. These little games are instantly accessible and can be played almost anywhere, from the train station waiting room to the staff-room at work.
Smartphone Da Vinci Diamonds
As you'd expect, Da Vinci Diamonds is the game we're most concerned with. Regular players will no doubt want to know if it's a crystal clear interpretation of the game that caused all the fuss in Las Vegas all those years ago. Well, we've play tested this visually cut-down version of the Leonardo inspired slot machine and we're happy to tell you that it's a blast.
All the classic features of Da Vinci Diamonds are exactly as they should be. The animations are perfect and the sound effects are exactly the same as you'll get from the cabinet or online versions of this top slot machine. We even hit the magical free spin round a number of times and won some rather large prizes (we won't boast about how much) and the best thing about all this? The money that we got to take out at the end was a real as real can be.
One thing we can't get over with this little cut down version of Da Vinci Diamonds is the fact that you can play it anywhere. In these days of high technology it even sometimes seems like lap-tops are cumbersome bits of kit, and you don't want to carry one everywhere just so you can game. Now that we can play our favourite slot machine on a device you carry in your pocket, we're playing it everywhere, from the bedroom to the back seat of the bus.
The Diamonds Of Da Vinci Diamonds
It's strange that the slot Da Vinci Diamonds has the word 'diamonds' in the title at all. All the stones featured in the game are certainly precious gems, but none of them has the supreme durability of the hardest substance known to man, because none of them are diamonds! Imagine the pressure that would need to be applied to diamonds to get them to explode to create the tumbling reels feature this slot is so well known for. While we're on the subject did you know that a diamond is the only stone that can take the pressure of twenty five facets across its cut face? There's a method that's used to rate the hardness of a gemstone called the Mohs scale. It was created way back in 1812 by German geologist Friedrich Mohs and it's based on the ability of a material to scratch another, in a kind of battle of the minerals'. Diamonds rate a whopping 10 (there is no eleven here, apologies to the Spinal Tap fans) at the top of the scale as the yardstick by which all other substances are compared to and are quite literally the hardest' mineral in the entire geological playground.
When you look at all the facts, it's no surprise the developers of Da Vinci Diamonds actually chose some more breakable gems for the reels of this awesome slot game. So let's take a look at how strong the stones featured in the game actually are.
Emeralds
Emeralds are found all over the world, especially on the continental land masses of Asia, Africa and America. They vary in colour from an almost yellowish hue, through various colours of green (blue yellow mix) to a deep green-blue, and this colour in the stone is caused by chromium and vanadium. For some reason it's considered acceptable to oil these stones to improve the lustre and colour before sales, although the practice of using green tinted oil is banned. So how hard are these little green pebbles? Well these guys are pretty tough rating around 7,5-8 on the good old Mohs scale of hardness.
Rubies
Rubies are precious red gems that are almost as hard as diamonds. They're valued on the clarity of colour through-out the stone and the redder the stone, the better the price to be expected at market. They can be treated with heat to improve the quality of the stone and in the 1990s the market was flooded with heat treated rubies that were often cracked or flawed in colour. Unlike many other gemstones and crystals, rubies do not appear all over the world, with Burma packing the biggest concentrations. On the Mohs scale they rate a whopping 9.0 making them a serious contender in the durability stakes.
Sapphires
Sapphires are incredibly beautiful blue stones that are associated with the Far East and parts of Africa. They can now be grown' in a laboratory thanks to a process created over a hundred years ago by a Frenchman called Auguste Verneuil, which has bought the price of down considerably from what it once was. Sapphires are incredibly similar in structure to rubies and have are given a different colour due to the different chemical state of the chromium that's apparent in the molecular structure of both stones. It's no surprise then really that these little pieces of beautiful crystal also rate at a whopping 9.0 on the Mohs scale.
Pearls
Pearls are the odd one out in the Da Vinci Diamonds as they are not made in the same way as the other igneous, pressured stone creations that feature in the game. Pearls are created in the mouths of clams and oysters and are simply calcium carbonate layers that have built up over time. They are incredibly soft when compared to most other precious gems with a Mohs scale index of 2,4 -4,5, so it's no wonder Cleopatra could eat one of these little white balls dissolved in a glass of vinegar.
Works of Art in Da Vinci Diamonds Slot
One of the best things about the Da Vinci Diamonds slot game is the works of art that sit on the game's wonderful reels. Each of these represents a one of Da Vinci's masterpieces, which still amaze and wow crowds today, some 500 years after their creation. Whilst the slot game probably isn't large enough to contain his biggest painting, The Last Supper, it does contain his most famous, the Mona Lisa, so let's look at the works of art contained in this great slot game. We're going to ignore the self portrait of Da Vinci himself (the only male picture in the game) as you can learn about this great man in the section on the Life of Da Vinci.
The Mona Lisa
No one knows who the strange lady with the alluring smile is in this picture, with some even suggesting the Leonardo himself is the model for the Mona Lisa and this is a painting from the master of himself as a woman. Painted between 1504 and 1507 on a piece of poplar wood, this painting was never actually sold by Da Vinci.
Lady with the Ermine
This is one of Leonardo's first works, created sometime around 1470. It is considered to this day to be one of the greatest portraits ever created, showing a woman playing with a white ferret. The woman is thought to be Cecilia Gallerani who was the mistress of Leonardo's employer at the time.
Madonna of the Yarnwinder
The Madonna of the Yarnwinder is the subject of many pictures by Leonardo. Most of the pictures in Da Vinci Diamonds only feature a small, cut down version of each of the classic pieces so it's hard to actually tell which of Leonardo's classic pictures is being used as source material for the picture in the game. In the original painting the Madonna is looking at the baby Christ playing with some thread, although we can only see the Madonna herself in the Da Vinci Diamonds cut-down of this painting.
La Belle Ferroniere
Still to this day we are doubtful of the identity of the woman seated in this picture. Many believe it to be another mistress of Leonardo's employer, this time Lucrezia Crivelli although other people believe this lady to in fact be Isabella of Aragon, a mistress of Henry II of France. The ferroniere is the decorative band worn around the lady's head.
Payout Range and Winning Tips
The game has a minimum and maximum bets of 0.20 and 200 per spin respectively and an RTP of 94.93%. Da Vinci Diamonds has quite a high payout that can reach 5,000x your stakes, thanks to tools such as the Tumbling Reels among others. When playing the bonus round, there are even higher chances of winning more money since the Tumbling Reels tool is still active. 
Da Vinci Diamonds Free Play
As you've probably worked out from this site, we're massive fans of Da Vinci Diamonds. In fact, if you've got this far, you'll know we love all the Tumbling Reels games including Pixies of the Forest. At some time or another during most days you'll find us dropping dollars into these games for a bit of gamble game fun. Sometimes however we're just looking for a relaxing time at the reels of these awesome slot machines, so we like to spin the Da Vinci Diamonds Slot reels for free.
We know what you're thinking; did we just read that right? Yes, you did, we love to play slots like Da Vinci Diamonds Dual Play for absolutely nothing. For instance, if you go down to the Virgin online casino, then you can load up these awesome games straight off the front page of the website and play in demo mode. Players are usually given around 1000 play credits, so in the office we like to see who can make the most money from this starting amount.
Da Vinci Diamonds and many of the other slots produced by IGT are brilliant computer games in their own right. Many fan-boys like to check out these slot machines as they truly are the best in the genre. You'd be amazed at how many people actually love to check out new online slot machines and do this through free-play.
Finally, if you really do want to grab some cash for real and play slots like Da Vinci Diamonds completely free then we can even sort this out for you.
How to Play for Real Money
Play Da Vinci Diamonds online slot for free on this website. Most players use this opportunity to learn more about this game. Playing the demo version also enables them to make an informed decision when playing just for fun or even money. 
Da Vinci Diamonds for real money gives you a chance to earn extra cash while enjoying yourself. After making your deposit, select the amount you want to play within the bet limit. Play cautiously and ensure you don't spend more than you had planned. 
Conclusion
For Renaissance period themed video slots lovers, Da Vinci Diamonds is not only interesting but also rewarding to play. Moreover, you can enjoy Da Vinci Diamonds mobile on your handheld device. Therefore, you can access this art-themed slot game on your computer, mobile phone, or tablet.